Build: 1.0.6535.17334 from 22/11/2017 09:37:48
Pay
Make a Rental Payment Online
0
"How to" - Add to your Hot List
0
"How to" - Draw a Search Area
You're up early!
Have you read our blog? Information, opinions, tips, ideas and consumer issues affecting the property market
Attend one of our local events - click on highlighted dates for more information
Local water quality information
News
22/11/2017 Property News and insight from Chris Wood. Director of PDQ
Property News and tips from PDQ from PDQProperty & Ocean3D.co.uk on Vimeo.
14/07/2017
The average likelihood of selling a property with our five main competitors is just 59%
At PDQ, however, you are 76% (29% more likely) to sell.
Methodology - New instructions v SOLD expressed as a percentage 01/01/17 – 13/07/17 Open source data from Zoopla. Competitors compared: Bradleys Estate Agents, Marshalls, Miller Countrywide, Millerson, The Mather Partnership.
04/01/2017
"Planning a big project? Don't start work without this advice from Amazing Spaces presenter, George Clarke" - via idealhome.co.uk http://bit.ly/2j363Si
---
06/11/2016
SOLD YET?
Buyers take more time looking at property listings that contain 3D and Virtual Reality (VR) content, leading to more visits and sales, statistics show. Read the full story here here
---
ATTRACT MORE, HIGH QUALITY, BUYERS - CREATE MORE INTEREST - SELL MORE QUICKLY - ACHIEVE A HIGHER PRICE
PDQ has partnered with the worlds' leading 3D scanning and HDR camera company Matterport (tm) of California and are now able to offer customers immersive 3D tours of their homes for sale and rent.
For a full screen version of this tour, click here
---
29/11/2016 PDQ becomes a licensed NAEA member agent. Chris Wood Cert REA CPEA FNAEA, Director of PDQ, is a former President Elect and board member of the Association and has rejoined having resigned in 2009.
29/11/2016
'Cheap' agents are costing consumers around half a billion pounds per year. Read more
here
26/11/201
DON'T LET BLACK FRIDAY PUT A BLACK MARK ON YOUR CREDIT SCORE
Anyone hoping to secure a mortgage or tenancy in the next few months will be subject to a stringent referencing process by the lender or a referncing agency.
Overspending at Christmas and New Year is something we are all guilty of but, for those who then fail to make the minimum payments, are late or, get into rent arrears, the consequences can be much more severe and long term than a penalty fee.
Home buyers with a poor and, or, recent credit Black mark may be refused a mortgage or have to go with a more expensive rate, whilst prospective tenants may find they face issues ranging from failing referencing (meaning that they will almost certainly be unable to rent many if any properties) to, for existing tenants, being evicted and being unable to rent anywhere new or, needing to move but being unable to due to a bad credit history.
The best advice is the most simple advice. Don't be tempted to overspend but, if you do, make sure you make the minimum monthly repayment and talk to your card provider. If you are a tenant, keep a separate account where your rent money is safe from temptation.
22/11/2016
What is the likelihood your chosen agent will ask you to drop your asking price?
Read more here
20/11/2016
Why can't I keep my home marked as 'For Sale'?
Read the full article here
---
17/11/2016
WHAT VALUE DO YOU PUT ON GOOD ADVICE AND INTEGRITY? Let's start the bidding at £177,000 Read the story here
16/11/2016
"Best and final offers" - What does it mean at PDQ? Click here for the full article
Chris Wood | Pulse | LinkedIn
---
14/11/2016
RICS is latest body to warn agents on dangers of portal juggling - Full story here
PDQ is very proud to be a leading campaigner against this fraudulent and criminal activity by some agents and portals. The RICS statement, although rather late to the field is, nonetheless, very welcome
---
12/11/2016 - see bottom of this page for data sources used
---
11.11.16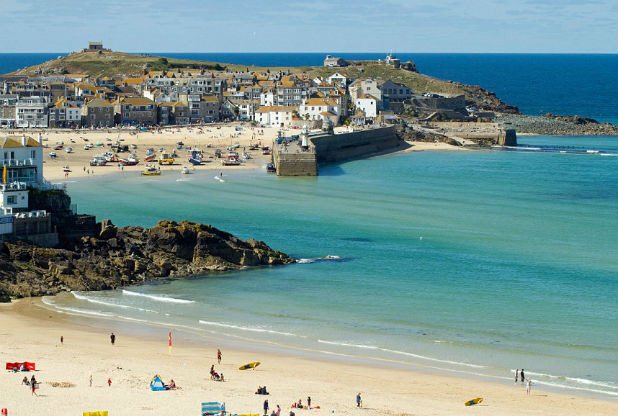 Challenge against St Ives and Carbis Bay second homes referendum ban is dismissed by High Court
---
10.11.16
Flood-proof house would rise with the tide - full story here
---
07.11.16
Is your home Quick Sale Ready?
A new service to help speed up finding you a genuine buyer and shorten the time your home takes to exchange contracts by as much as two working weeks?
Who else but PDQ?
Helston 01326 561561 Penzance 01736 339143
---
13.9.16
BREAKING NEWS
The latest figures from HM Land Registry have been released and show that prices remain relatively steady across the Duchy although transaction numbers are down by 34%.
For in-depth expert local analysis of what your property might sell or let for contact PDQ - One of "Britain's best small estate agents" - Telegraph
Helston and Helford 01326 561561
Penzance and St Ives 01736 339143
---
Advert data:
Data taken from Zoopla public source 13/11/2015 - 12/11/2016 inclusive. All figures are average unless otherwise stated out of the 88 agents who listed property in that time period on Zoopla in the West Cornwall area.
PDQ figures
£254,116 Price on instruction
£263,757 SOLD price
£9,640.82 ABOVE average asking price
8.2 weeks selling time
All agents (88 operating in the area for the past 12 months)
£267,006 Price on instruction
£250,531 SOLD price
£16,475.04 BELOW asking price and £13,226 BELOW PDQs' average selling price
13.4 weeks selling time (5.2 weeks slower than PDQ)
file:///C:/Users/User/Google%20Drive/google0fccd1d23cc52aae.html